Spring is a season of new beginnings, when the cold harsh winter months are behind us, flowers bloom, and people begin spending more time outdoors. For people with allergies, spring means...
South Bay Optometrist Serving Redondo Beach, Torrance & Hermosa Beach
At Eyes on Redondo Optometry, your South Bay optometrist our primary focus are your individual life style, personal, occupational and recreational requirements, along with care of your precious vision.
Dr. Fouladian skillfully examines your eyes to produce a customized prescription for seeing well, efficiently and comfortably along with a careful evaluation of your eye health. Your eye doctor in Torrance / Redondo Beach, Dr. Fouladian utilizes the latest in holistic and traditional vision care principles when providing eye care services for the whole family.
What Makes Eyes on Redondo Optometry Unique
Meet Our South Bay Eye Doctor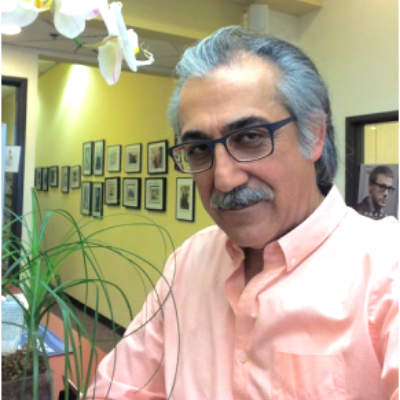 Dr. Fouladian received his Doctor of Optometry from Pacific University in Oregon in 1987. He completed his clinical training in primary eye care at the Pacific U. and the American Lake VA Hospital in the state of Washington. Dr. Fouladian enjoys all aspects of Optometric care, including comprehensive family eye care,...
After my wife went to Eyes on Redondo and had a great experience, I left a message to make an appointment and was called back within a few hours...they had...
If you experience loss of vision, double vision, swelling, infection or any eye emergency, contact us immediately for guidance. We'll help you with the best treatment to prevent complications and promote long-lasting clear eyesight.
Please call our office at: 310-620-1199 for further instructions. Use your best judgment on urgency, if you feel your need to find the nearest emergency room.
403 N. Pacific Coast Hwy., No. 108
Redondo Beach, CA 90277
Monday:

9:30 AM - 5:30 PM

Tuesday:

9:00 AM - 6:30 PM

Wednesday:

9:00 AM - 6:30 PM

Thursday:

9:00 AM - 6:30 PM

Friday:

9:00 AM - 6:30 PM

Saturday:

9:00 AM - 5:00 PM

Sunday:

Closed